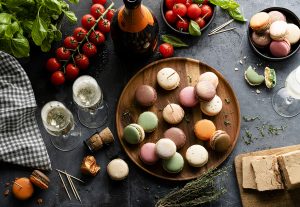 The feedback is unanimous: these macarons are both surprising and delicious. The balance of sugar in the crispy shell, made with almonds and meringue, means the savoury filling can reveal all its flavours. Their success is guaranteed thanks to the fine ingredients used. We offer nine varieties.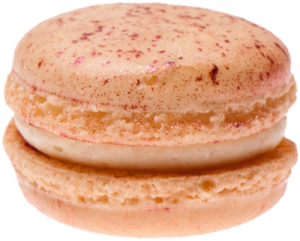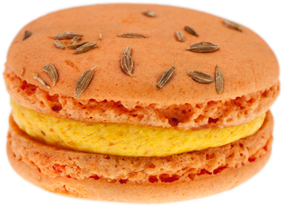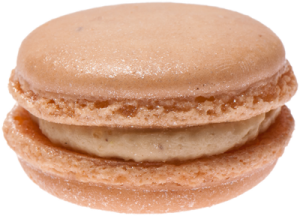 White truffle-Hazelnuts of Piedmont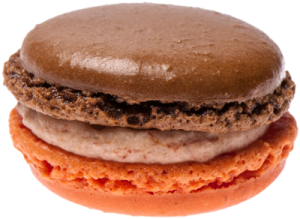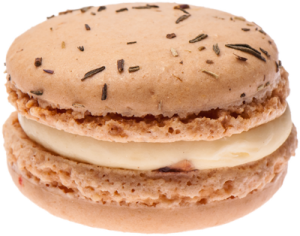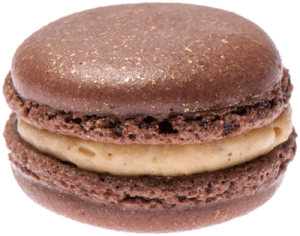 Foie Gras-Caramelized Apples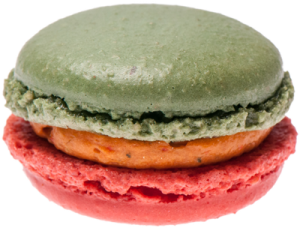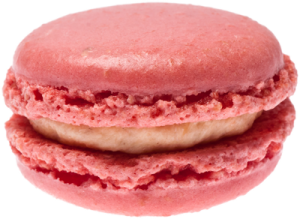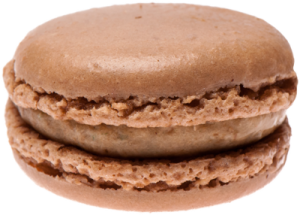 Technical data
Shelf life and conditions of use
Our macaroons are delivered fresh or frozen (-18°C) by truck, plane or boat, at controlled temperature.
Shelf life fresh : 20 days
Shelf life frozen : 14 months
Shelf life after thawing : 10 days
It is recommended to take the macarons out of the refrigerator 20 minutes before eating them.
Packaging
The macaroons are packed in honeycomb boxes of 2×35 macarons. These boxes are placed in shockproof transport boxes, optimal for handling, logistics and storage.
1 box = 70 macarons
1 carton = 4 boxes of 70 macarons
1 pallet = 56 boxes = 15680 macarons
Design your own assortment or a packaging with your company colors: everything is possible. Let's talk about it !
Logistics
Thanks to our logistic partners, we deliver in Belgium and abroad, in the best delays.
Download our export file and find the references of each product
Or ask us for a personalized offer, we will reply as soon as possible!